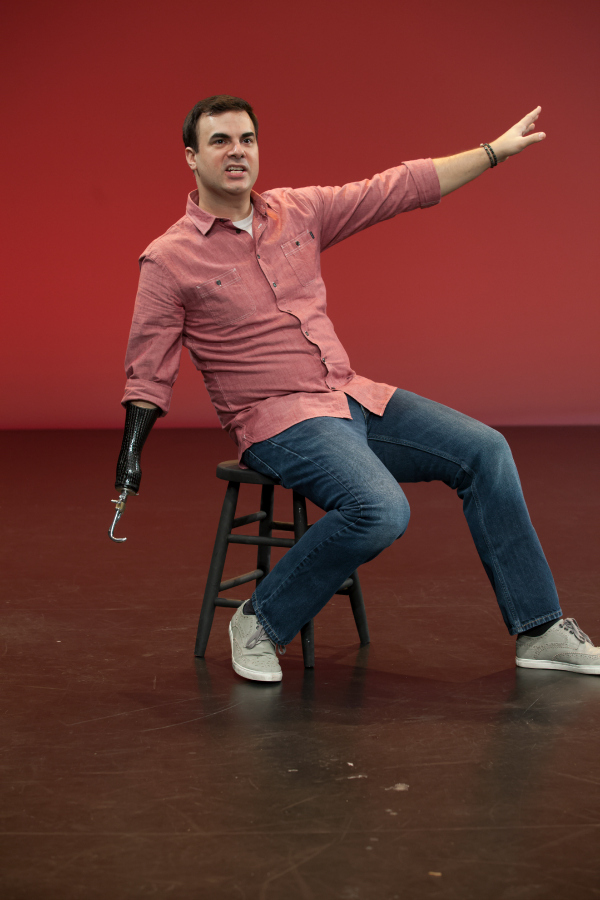 Youth Conferences
Young audiences need passionate speakers with a message that speaks to them and not at them.
David Harrell is that speaker.
With over 15 years of experience speaking and performing in schools, camps, YMCA's and Youth Leadership Conferences throughout the country, David captivates, engages and motivates youth audiences to believe in the power of perseverance.
Through his keynote, Navigating a Two-Handed World…Single-Handedly, David is able to bring an awareness of disability and difference, as well as encourage young audiences to recognize the universality of our shared experiences. David's goal is to entertain, enlighten, and educate young people to not define themselves, or others, by their limitations.
David will help them learn the importance of acceptance, inclusion and how to not let circumstances, no matter what they are, peel away who they are as human beings.
Throughout the course of the presentation, I could feel the students in the audience getting more and more invested in the story. And the message of initiative creating success is certainly an idea that remains true to every generation. Heart and determination will carry us through anything that life throws our way!
We brought David in for a special night for young people and families served by Nazareth House, a homeless advocacy organization in NYC. David's message resonated throughout the crowd, mesmerizing the youth, with the parents nodding their heads in recognition of our universal struggle to overcome.
School Presentations
David  has also created special presentations for elementary and junior high school audiences.  The Boy Who Would Be Captain Hook and A Little Potato And Hard To Peel are perfect for younger audiences. Click here for more information.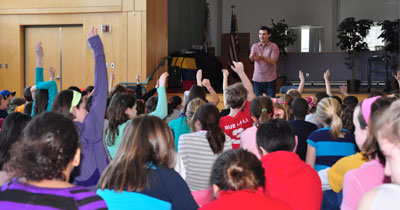 Here are some testimonials from schools and organizations:
As an administrator of sixteen years, this is the most powerful performance I have ever seen. It truly speaks to the choices we make and the positive impact we can have on others. David took our students and staff through a journey of humor and perseverance. The kids were on the edge of their seats the entire performance! His message truly inspired all of us to not be defined by limitations or circumstances. Simply amazing!
Your performance for our school far exceeded my expectations.  You are very talented and were able to engage all ages, from our kindergartners up to our seventh graders and including the parents and other adults.  Funny and touching at the same time, your story touched us all and left us thinking about things we never considered before. I hope you can return in the future, as this was an incredibly worthwhile program.
David broke down important messages about including people that are different and perseverance in a way that was relatable to kids. His stories brought feeling and emotions that all kids have when growing up to life.
David hit it out of the ball park, Boston style!! Students and teachers alike connected to the powerful message and rich themes, which are so applicable to life (and the curriculum).
David's performance is unique and insightful. His storytelling abilities are top-notch and he was able to cast a spell on our audience — they listened to every word. Feedback has been fantastic–from both teachers and kids. Wonderful show!